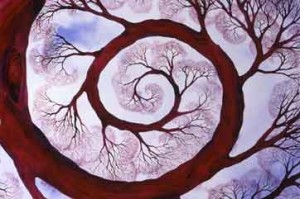 While I was a natural born environmentalist as a child of the seventies, motherhood has brought out my own focus on eco-friendly finances, supporting both my family and the earth.


After a whole year of blogging, I realized that I have close to 250 posts (another 40 topics in the queue already too). I've tried to do my best to categorize things along the way, but that's easier in theory…so I thought I'd compile some my favorite themes.


Frugal Family Fun
Okay, first the fun stuff. Check out tips on frugal family fun, everything from winter kid-friendly activities, frugal fun tips, family camping, family camping gear, free parks, beach clean-up, Burgerville, and family outings.


Kids
childcare expenses, eco-healthy childcare, swapping kid related stuff, practical advice for dealing with head lice, Children's Book Bank, favorite green kids' books, Business of Being Born, Healthy Child Healthy World. Another part of children, is deciding how much is right for you, as we are leaning toward sticking with two kids. Plus Grandma's gift policy and green birthdays, and saving early.


Spouses
Money Honey, that's what I call our time together to discuss our finances and goals. Making time for our partners outside of "business" or family matters, whether you are lucky enough to benefit from Flex days, or work close enough to enjoy lunch once a week together as we do. Finding cheap getaways, though sometimes that also means opting to take solo vacations. Also remember heartfelt ways to celebrate your marriage.


Nitty Gritty Family Finances
Integrating our finances, including choosing a community oriented bank, maximizing family healthcare coverage, managing our finances with Mint.com, money saving tips interview, middle class meaning. Dealing with student loan debt, including looking at the Public Service Loan Forgiveness Program, and applauding new regulations in student loans . Frugal lessons.


Home Economics
EcoMaids, gardening , extra cargo space , grocery shopping , shopping Spud , opting out of cable, honing your yard sale savvy, finding alternatives to basic sack lunches, getting the most of shopping online, frugal lessons, groupon, treebate, plus other simple ways to safe money…in contrast to Affluenza.


Pets
Doggy Debt, Building a Poop Composter, and Building a Worm Bin.


Protecting Your Family
With as much as we do to support our families, it is also essential to take steps to protect our family. While it is important for individuals, having a Just in Case Plan, including updated Wills, life insurance, and keeping an eye on your credit is essential. Last year this included developing an emergency kit and plan for our family in case of emergencies.


Consumer Culture
Conflict-free camera, Story of Electronics, Story of Bottled Water, Story of Cosmetics, Story of Stuff,


Green Family Transport
T aking public transportation with kids , Baby Biking, Sunday Parkways, Bicycling Culture, and Zero Dollars Per Gallon.


Books
Get a Financial Life by Beth Kobliner, Living in Bliss by Eric Weiner


More Fun Stuff
What I Am Sesame Street music video, Pop Culture by Ben Lee, We're All in This Together by Ben Lee, Green Police, and The Majestic Plastic Bag.


~*~*~*~*~*~
Sustainable Family Finances
The story of a family creating an abundant and sustainable life.