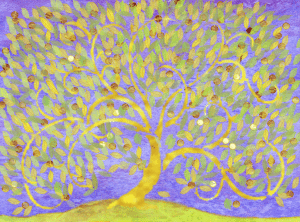 Wealth belongs to the person who enjoys it and not the one who keeps it. -Afghan Proverb


The notion of wealth always feels a bit like a chicken and egg conundrum. I like to think of wealth as a feeling rather than a thing. I would much rather enjoy a massage than see more money in our bank account. Yet, every family needs to save in order to build wealth.


There's the question of timing in every personal finance decision: "If we spend now, will we have enough later?" My strategy is to have faith in the abundance of the world, not dwell on the potential scarcity. Yes, you should always question your motivation, the personal and global impacts, short and long term consequences…but in the end spending money comes down to your gut feeling. Act as if you're wealthy, and chances are you'll feel wealthy.


What do you think makes a person or family wealthy?


~*~*~*~*~*~
Sustainable Family Finances
The story of a family creating an abundant and sustainable life.