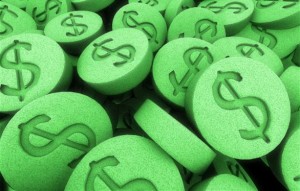 Just a friendly reminder to turn in any flexible spending receipts by Sep 30th. I know I should have really sent it in by July 1, but I'm proud to say that I didn't procrastinate to the 11th hour this year. I'm looking forward to my last sixty bucks being reimbursed.


As a follow-up on my post about Maxing Benefits, I have really been enjoying my flexing spending reimbursement credit card. It's been as easy as I imagined, and I smile to myself every time I use it knowing that I've reduced my tedious paperwork.


Unfortunately, I'm home with my Big Guy for the second day of full blown strep throat. All night fevers are not my favorite way of expressing my motherly love. Sadly, any illness always reminds me of the true benefit I have of being able to take my kiddos to the doctor and buy insurance covered tax-free meds.


Do you feel grateful for your benefits?


~*~*~*~*~*~
Sustainable Family Finances
The story of a family creating an abundant and sustainable life.