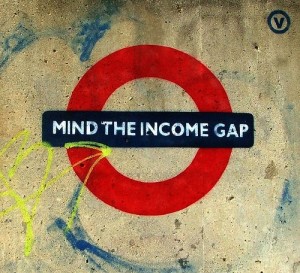 After our abysmal family leave policy, the thing that ruffles my feathers most is the income gap for working Mamas.


A new study by the University of Chicago shows that working mamas earn $.73 for every dollar a man earns, compared to a $.90 for childless career women.


Moms' Rising was interviewed on Good Morning America about pay discrimination for working mothers. The founder talks about the need to transform our 1950s workplace policies.


I was really excited to see the Moms' video, so I searched to see what other coverage there has been recently. The Atlantic had a pretty disheartening article condoning paying men more because they care more about their careers, while working mothers are busier as caregivers. I don't dispute that mothers still have more parental responsibilities, but that doesn't mean I deserve to be paid less.


In our household, I earn less money and I know somehow Hubby feels good about earning more. Yet, I do like to point out that I earn more than he did at my age, but there is a seven year age gap. I'd be very curious whether there is the same gap between comparable professionals in our graduating classes.


Do you feel the income gap?


~*~*~*~*~*~
Sustainable Family Finances
The story of a family creating an abundant and sustainable life.