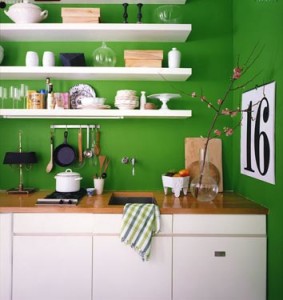 My kitchen often feels like a personal temple. It's where I can pour glass of wine and pray that dinner will made before my family throws a hunger strike. My kitchen is where we exchange our daily stories. It's where I reflect on my day or plan for the next as I try to maintain chaordic balance.


Tools for the task at hand are critical, and Hubby's Mama is famous for her "magic sponge." Probably just out of habit, I've always used a unnaturally bright blue sponge/scrubby. Lately I've been trying out some more natural alternatives:
Twist's natural loofah sponge – it's plant based and totally compostable.
Twist's euro sponge cloth – it's like a sponge the size of a paper towel, you can reuse it about a thousand times instead of just once.
TJ's natural pop-up sponge – small and simple, but does a great job cleaning

OXO soap squirting brush – couldn't find any eco-features about this one, but I think it does cut down on the water needed for scrubbing down high-chair trays and pots

Plastic scrapper – I remember being skeptical when I first came across one at a kitchen store checkout "what are they trying to sell now?!" – but these are indispensable for removing food scraps (into your compost or worm bin, of course!)
These trusty tools can really help you save water and reduce landfill waste for a minimal "investment." Plus, each time you use them you'll be reminded that you are living your values!
Lastly, I've been loving an easy kitchen counter cleaner that I made myself! Find some terrific and easy recipes "Never Pay for Household Cleaner Again!"


What are your favorite green kitchen cleaning tools?


~*~*~*~*~*~
Sustainable Family Finances
The story of a family creating an abundant and sustainable life.