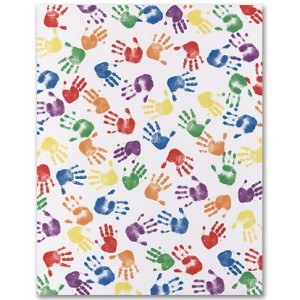 I love our child care center, and adore the villagelike feel of giggly wee ones. I love to visit on breaks and be there when they have a boo-boo. I love the professional and friendly staff with their thoughtful
infant curriculum
and preschool pedagogy of constructivism. I love the art work and photos of their daily activities with captions about their learning (fine motor/communication). I love the smell of fresh baked granola bars and homemade soups, and the positive peer pressure to eat vegetables amongst kids. I love the field trips and friendships, and how children discover themselves by interacting with others.
Yet, every month when I first check my balance, I'm shocked to realize that half of my salary has been siphoned from my account via "tuition express." Somehow the automatic debit does numb the pain, since I don't have to see the cash flowing from my hands. Before kids I could have never imagined paying almost $2k in tuition for an wobbler and preschooler. Actually come to think of it, that's about how much money I was making in the non-profit sector.
I recognize that my complaint is privileged, since we can actually still make ends meet even with this "second mortgage." And of course like all working families, we evaluated whether we could afford to fork over $24k annually for toddler/preschool tuition. Every family has their own financial threshold as well as personal preferences. In the end, our rationale was financial, parental and personal:
Pay Our Family Bills – We both work full-time in order to pay our mortgage, household expenses and put organic food on the table. Theoretically our bills could be lower if we lived elsewhere, so it's also a lifestyle choice.
Graduate School Debt – My goal was to finish graduate school before starting a family. I was thrilled to announce that I was pregnant at graduation, but I was also deeply in debt, $60k.
Long Term Net Loss – My Masters' degree meant that my career was poised to advance. Even accounting for childcare costs, I'm fairly certain that if I had left my field for 5 years that my career would have suffered a long term net loss.
I love my work – I'm fortunate enough to do work that I truly enjoy, and I couldn't quite imagine my life without feeling a greater sense of community contribution.
Early College Prep – Paying for quality care now may even be a better investment than college (at least they are only chugging milk and they aren't ditching class!)
Social & Emotional Development – Group child care provides an intuitive knowledge that cannot be taught by a single care giver. They know we love them deeply, but we can't teach them to be friends. With two kids a nanny could be more slightly more affordable, but we prefer the group teaching setting.
Location, location – While there are many factors that play into where your child should receive care, location is a big one. Located in my lobby, we pay a premium for this convenience.
Light at the End – We'll feel rich when we stop having to pay for child care, even though I know the costs just get redistributed to summer camps and activity fees. I'm hopeful that we'll manage to gain some ground once they hit grade school.
What decisions have played into your child care choice?
Do you have similar justifications or a differing view?



Sustainable Family Finances
The story of a family creating an abundant and sustainable life.