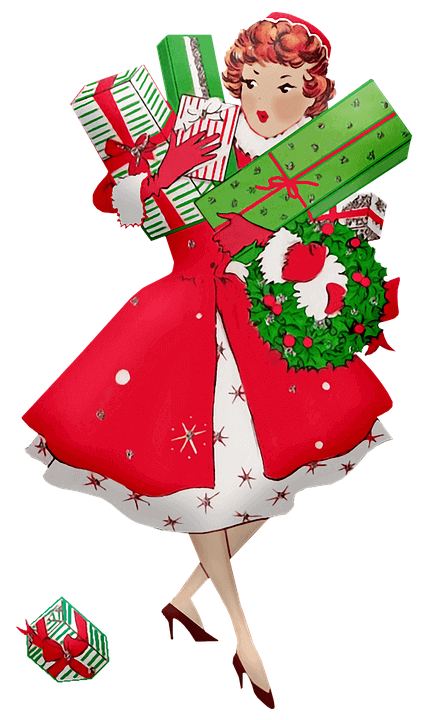 Spending money at Christmas is so easy to do, when we have the whole world of online shopping at our fingertips. It is so easy to simply click 'buy' and not to think about the money that you are actually spending. But, we can't let that spending get away with us.
There are many reasons for this, and although spending a little extra at Christmas is a given, dealing with the debt throughout the whole next year is not. Studies show that in some countries, a full fifth of people go into debt to pay for Christmas gifts and festivities. This is not the best way to start off 2021, so having a budget and a financial plan to stick to is really important – as un-festive as that sounds!
The first thing you will want to do when Christmas is approaching is figure out how much money you are willing to spend on Christmas. Try not to think of credit cards as free money to use, either. Look at your savings account and think about how much you are prepared to part with. Consider whether it is worth it, how this will impact on next year's finances, and whether this is a reasonable amount to spend. You don't have to match someone else's spending, or indeed even your previous Christmas' spending. 2020 has been a hard year for a lot of people and so if you have been impacted financially, this needs to be taken into consideration.
The second thing you will want to do is prepare well in advance. Now, it might be a little late now, but this is something to bear in mind for next year and start setting your strategy for it now, the linked post covers the topics of getting your hands on some deals throughout the year. You can get a lot in the January sales, sometimes with up to 80% off the RRP, so you could even think about buying for next year's Christmas, next month! If you start a Christmas box, you can put things in there throughout the year so that you have accumulated a nice set of gifts by the time it gets to the next Christmas.
A third thing you might want to consider, especially if budget is very tight, is to ask your friends and family to partake in a secret Santa instead this year. This is where each person only needs to buy one other gift and the gift has a monetary limit, which is all kept anonymous. Your friends and family may also benefit from this idea, as they may also have been impacted by COVID 19 and have difficulty managing their finances this year. It also keeps some of the excitement of Christmas, as you don't know who has purchased your gift.
If you do head out to the shops on Christmas Eve, make sure you have a specific plan with exactly what you want to buy. It can be easy to get caught up in the aisles and buy a lot of things that actually, you don't even need and are a waste of money. By going with a plan you can stick to the list and not get tempted by other things.